This 3-bedroom apartment is located in a quiet area of ​​the marina next to Trogir and has its own parking and a garden with a barbecue. Ideal for families with children.
There are three apartments in the house. In each apartment there are four basic beds + two extra beds. The price is 80 euros per night. Free wifi. Pets are welcome.
Marina is a tourist resort and a small harbor near the old town of Trogir. The village is dominated by a picturesque fortress, former burial estate dating back to the 15th century.
The house with 3 two-bedroom apartments is located in a quiet area and has its own parking and a grill garden. Ideal for families with children. The entire property is covered by free Wifi. Pets are welcome but are charged 5 euros a day. Also, air conditioning is charged 5 euros per day. Three apartments with an average surface area of ​​60 square meters. All apartments consist of 4 basic beds in two bedrooms + 2 extra beds. We are sure you will enjoy us at a very affordable price.
The property is located only 800m from the beach! You can smell the sea in the morning as it is only 300m away from the house. There is a market nearby (150m) from the apartment, while the closest restaurant is 300m away. The center is also 300 meters away where you can find a pharmacy, ATM, post office, bus station and more.
Two-room spacious apartment with large terrace. Bed linen, towels and kitchen towels are included in the apartment. In the kitchen are all appliances like a coffee maker, toaster, mixer and the like. Pets are welcome
A two bedroom, spacious apartment equipped with everything you need for a peaceful vacation. The apartment has bed linen, towels and kitchen towels. The apartment has a large terrace. Pets are welcome.
Spacious 2-room apartment with terrace and parking. Equipped with all necessary appliances in the kitchen, linens, towels. Pets are welcome. The apartment has everything you need for a pleasant vacation.
Ideal for family vacations:

If you would ask a true Mediterranean ambassador what is so enchanting in it, you would probably, with the imposing architecture, tasty and healthy food and mild climate, first heard the answer: the most beautiful beaches. 

If you come to this group yourself, we warmly recommend visiting the municipality of Marina – a wide range of truly beautiful beaches will be great for a true holiday and escape from the frenetic everyday life!

For family vacations and socializing:

If you want to enjoy the sea with your little ones without worry, the pebble beaches of Marina, Pralja, Vinišće and Poljica are the perfect choice for you.

They are characterized by crystal clear sea and shade provided by Mediterranean flora like pine trees or old olives, and are also equipped with catering facilities and beach accessories such as sun loungers and umbrellas.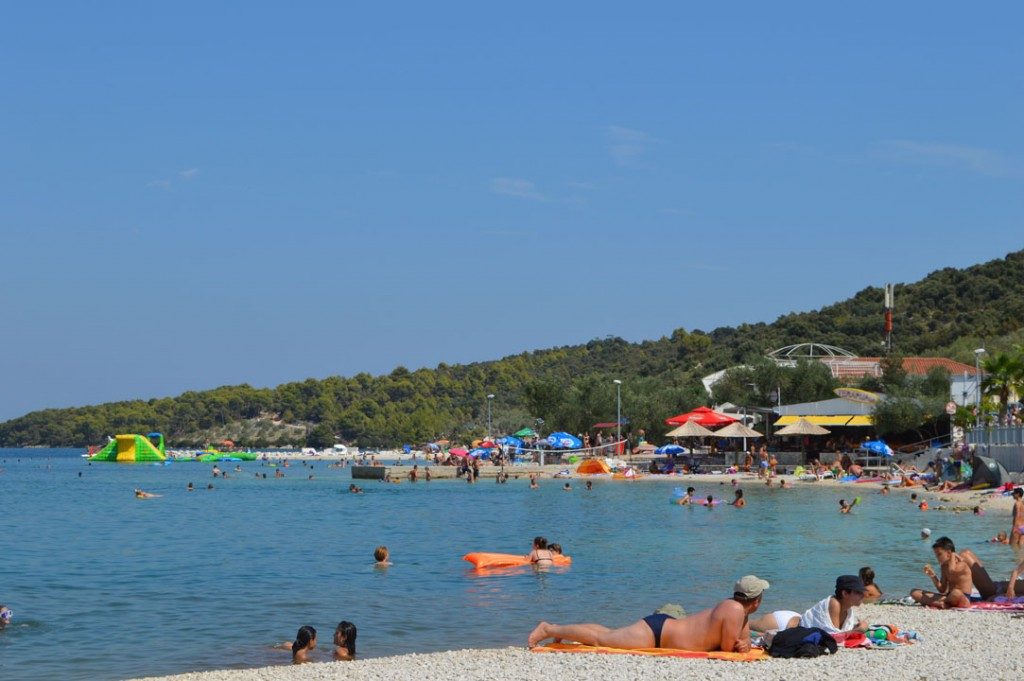 Check us out on Facebook: